Meet Dr. Jeffrey Dye
Discovering the World of Natural Healing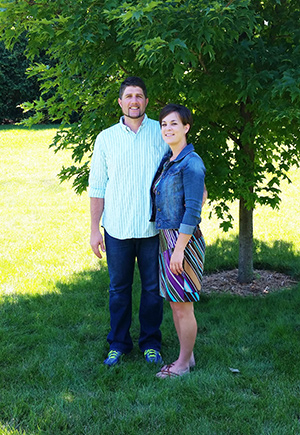 It was Dr. Jeff's wife who introduced him to the world of drug-free health care. She had a large family, many of whom were chiropractors. ''They would bring their adjusting tables to family gatherings. I had no idea what chiropractic was about! As I investigated it, I found it interesting."
Dr. Jeff had long known he wanted to go into a health profession. He was struck by the idea of healing from the inside out. ''If our nervous systems are designed to heal and regulate, why not start there? Step one should be locating the disturbances in the nervous system so that the body can heal itself." Blown away by finding out about the many benefits of chiropractic, Dr. Jeff decided to become a chiropractor.
Achieving a Well-rounded Education
Dr. Jeff earned his undergraduate degree at the University of Wisconsin-Platteville. He then continued his education at Logan College of Chiropractic just outside of St. Louis, Missouri. Their peaceful atmosphere on 112 acres was complemented by the professors Dr. Jeff learned from, who put every effort into helping their students succeed.
After his graduation, he worked for his wife's chiropractor uncle for a time to learn the ropes. Then, he worked in Madison at a high-volume clinic before moving back home to serve the Platteville area. Dr. Jeff has training in spinal decompression, pregnancy care and pediatrics. He's also certified in Nutritional Counseling by the state of Wisconsin and has received certification to provide Department of Transportation physical examinations.
If chiropractic care is started early, we can find and correct issues when our children are young, preventing future problems from happening as they get older."Dr. Jeff
Enjoying an Active Family Life
Dr. Jeff and his wife married in 2002 after meeting at UW – Platteville and have four young daughters together. His wife is from Lancaster, and they love living in our community. Their active family loves biking, boating, traveling and other seasonal outdoor activities. Just being together and watching our family grow is priceless!
We welcome the opportunity to meet your family and find out how we may be able to improve your quality of life. Contact us today! On-site X-ray facilities are available.
---
Dr. Jeff Dye | Chiropractor in Platteville | (608) 348 6600